CHABAD OF MELBOURNE CBD
wish to invite you to

MINCHA IN THE CITY
AT THE CHABAD HOUSE

Level 3,
343 Little Collins Street
(cnr Elizabeth St)
Melbourne

Monday through Thursday
at 1.15pm

Recommencing on
6th April 2015

Ph: 9525 9929
www.chabad.org.au




Daily Shuir
@ 1.15pm
Level 3 - 343
Lt Collins St
Melbourne
Lunch Served

Advertising space available
Advertising space will be available if you are interested please contact us at chaim@chabad.org.au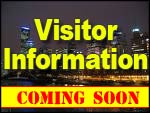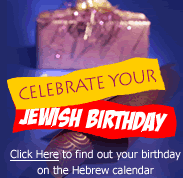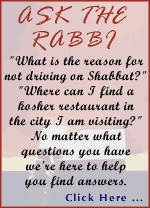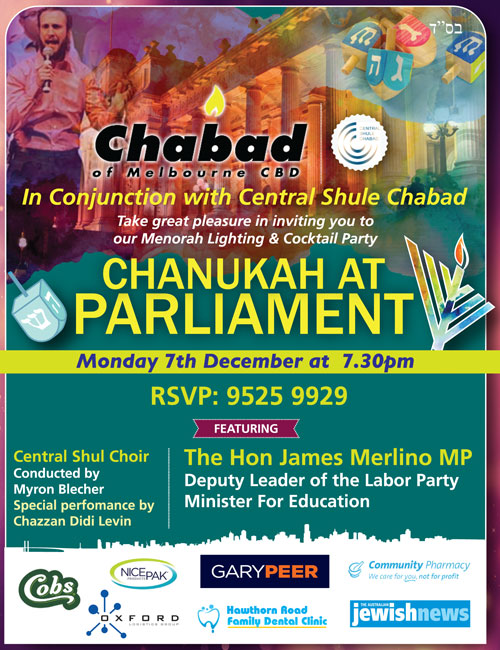 Chabad of Melbourne CBD Celebrates Sukkot in the City for the Tenth Year in Succession


For the tenth successive year, Chabad of Melbourne CBD, led by Shaliach Rabbi Chaim Herzog, celebrated the festival of Sukkot by erecting a Sukkah in the very centre of the City of Melbourne. On Thursday 1 October 2015, it was literally standing room only as more than 40 people gathered to eat and drink in the City Sukkah and to hear from invited guests, including the Lord Mayor of Melbourne, The Honourable Robert Doyle.

Other speakers included Daniel Mulino, State Member for Eastern Victoria and Parliamentary Secretary for Finance and Treasury, David Southwick, State Member for Caulfield and Shadow Minister for Innovation, Energy and Resources and Renewables and Rabbi Yaakov Glasman, Chief Minister, St Kilda Hebrew Congregation.

Daniel Mulino noted that Sukkot was a harvest thanksgiving festival, which celebrates our connection to the land, something that he said is important not only for Jews but for all peoples. Especially given the connection of Australia's First Peoples to the land, he expressed his belief that this would forever remain something important that all Australians can share. Celebrating diversity, he added, is the key to Australia's multicultural society.

Lord Mayor Robert Doyle remarked that the secret to Melbourne's success was that Melbourne's population is made up of people from 200 different nations speaking over 240 different languages and dialects and practising 105 different faiths "and yet we are one Melbourne and that is quite a remarkable achievement in tolerance and diversity that I think is unmatched around the world."

The Lord Mayor noted that the Jewish community had made a remarkable contribution to Melbourne, both individually and collectively, since the city was founded in 1835. In every walk of life you will find Jewish leadership, he said - in the professions, in the sciences, in business or in civic life. "The contribution of the Jewish community is incalculable" and much appreciated. The Jewish community sits at the heart of philanthropic life in Melbourne, he added.

David Southwick, a Jewish member of the Victorian Parliament, thanked the Lord Mayor for allowing the Jewish community to erect a Sukkah in the heart of the City, something that should not be taken for granted, given that "there are so many cities around the world where what we are doing here today would not be possible. The fact that we can celebrate multiculturalism, that we can break bread together and we can do it right in the heart of the City if fantastic."

Rabbi Yaakov Glasman discussed how the period of introspection from Rosh Hashanah, the Jewish New Year, through Yom Kippur, the Day of Atonement, in which Jews are asked to take a serious look at themselves and reflect on whether they were all that we could have been during the past year, gives way to the Festival of Sukkot in which we focus not on what we are doing wrong but on what we are doing right, such as the Jewish community's proud contributions to Melbourne life that the Lord Mayor highlighted.

"Sukkot is about everybody, regardless of their background or political persuasion, being able to come together, under the one roof, under the stars and just help each other out, just be together as a community", he said.

Just two generations ago, the idea that it would be possible for Jewish people to sit and celebrate Sukkot together in a Sukkah in the centre of the City, licenced by Government, sitting together with the Lord Mayor and politicians from both sides of politics "would have been absolutely unimaginable, unfathomable in any way", continued Rabbi Glasman. "This is the essence of what Sukkot is about and what makes us so proud to be Victorian."

Rabbi Glasman thanked Rabbi Herzog for his hard work in making this annual event possible. Rabbi Herzog in turn thanked the speakers for taking the time to attend and making the occasion so special.



FEDERAL COURT JUDGE THE HON MICHAEL SIFRIS GIVES HIS THOUGHTS AT CHABAD


According to Halacha, all disputes between two Jews which cannot be settled amicably without adjudication from an outside party must be decided by a Beth Din and not by a court of law, unless leave is given to go to court by a Beth Din. For an Orthodox Jew, therefore, the choice between going to court and going to a Beit Din would be moot.

On the other hand, when dealing with wills, probate, property, trusts and corporations, one would have to go to court in order to ensure that the orders were properly enforced.

Justice Michael Sifris, a Trials Division Justice at the Supreme Court of Victoria, presented considerations that a person should take into account if they feel that they do have a choice. When does it make more sense to go to court and when is a Beth Din a sensible alternative?

From the perspective of Australian or Victorian law, having a dispute adjudicated by a Beth Din is a form of arbitration. Arbitration has some significant advantages over litigation in a court: it is less formal, quicker and possibly more cost effective, private and more flexible. The big drawback is that the stress on the finality of the decision in an arbitration means that an arbitrator's decision is hard to appeal. A decision can be reviewed by a court but only on very narrow grounds, such as misconduct on behalf of the arbitrator, collusion, fraud or a claim of duress in entering the arbitration agreement.

In choosing a Beth Din, therefore, you have to be aware that you cannot appeal on the merits - you cannot get the Beth Din's decision overturned because you did not like how they interpreted the facts.

A Beth Din is also likely to look at the case in a wider context in an attempt to determine justice whereas a court will look at the evidence at hand in the particular case and decide it narrowly according to the law. This may also influence one's decision as to where to go.

In employment matters, if you want to ensure that all disputes are adjudicated by a Beth Din, it is important that this be directly stipulated in the employment agreement. Two cases involving disputes between rabbis and their congregations have clearly brought this out.

Justice Sifris spoke to Chabad of Melbourne CBD and stayed on or mincha

Rare Appearance by Justice Mark Weinberg at Chabad of Melbourne CBD


Juggling the various considerations involved in sentencing an offender, says Justice Mark Weinberg, is something that requires experience and full familiarity with the facts. A sentence needs to be proportionate to the gravity of the offence, depending upon the circumstances of each individual case. Baseline Sentencing, recently introduced into law in this State, takes this discretion away from the judge and puts it instead into the hands of politicians, something which Justice Weinberg believes is a mistake.

In stark contrast to the opinion of certain sections of the media, sentences in Australia over the past twenty years have become steadily heavier, not lighter. The idea that if it were left to the public, sentences would be longer than those currently given by judges, was questioned by an interesting study carried out in Tasmania in which juries were asked what sentence they would give if it were their prerogative. Almost every time the jurors were more lenient than the actual sentence handed down by the judge.

Justice Weinberg is a Judge of the Court of Appeal of the Supreme Court of Victoria. He previously served as a Judge of the Federal Court of Australia from July 1998 to July 2008, prior to which he worked as a criminal law barrister for almost 25 years, including three years as the Commonwealth Director of Public Prosecutions. Justice Weinberg was formerly the Dean of the Faculty of Law of the University of Melbourne.

In addition to issues of sentencing, Justice Weinberg's most interesting presentation covered substantive law – the definition of a crime such as murder or manslaughter, comparing the English Common Law system used in Victoria with traditional Jewish law - procedure and evidence.

Justice Weinberg pointed out that the Victorian legal system tends to turn a blind eye to what happens in hospitals, choosing not to involve itself, for example, in the complicated moral issue of palliative care under circumstances where the doctor knows that its administration will cause the patient to die sooner.

The prosecution needs to prove its case "beyond all reasonable doubt" – the highest standard known to the law. Balance of probabilities is not enough to find a person guilty. The prosecution must present its case fairly: verdicts have been overturned on appeal where a prosecutor was overzealous in pressing for a conviction.

Criminal trials today often take far longer than they did in the past. This is in large part due to the greater complexity of the law, including in particular, new developments in fields such as DNA evidence.

DNA is just one factor that is making modern trials increasingly complicated – an increasing challenge for jurors. Despite this, Justice Weinberg is not in favour of the suggestion that judge only trials should replace juries, convinced that the juries get it right most of the time and that judges would do no better.

Justice Weinberg spoke to Chabad of Melbourne CBD as part of its ten-week Law Seminar, providing continuing professional development credits to lawyers.

Jack Smorgon AO addresses Chabad of Melbourne CBD





Jack Smorgon AO delivered a lunchtime address at Chabad of Melbourne CBD on Wednesday 27 May 2015 entitled "One Never Knows What the Future Holds for Them".

The relevance of the title became clear as Mr Smorgon described the various positions that he had held since the Smorgon Group of Companies disbanded in 1995, following his involvement that had extended back to 1954. He had served as Managing Director from 1976 until 1991.

Even before 1995, Mr Smorgon has been invited to be a member of the Committee for Melbourne, alongside The Late Richard Pratt. In 1995, he was appointed as Chairman. Earlier, in 1992, he had served as Chairman of the Committee's Infrastructure Subcommittee, developing an interest in transportation. As a result, he was appointed by then Victorian Premier Jeff Kennett to chair the State Government's "Freightways Melbourne", a project which ultimately led to the building of Citylink.

Mr Smorgon told of how he had been asked to chair the Australian National Railways Commission in 1995, discovering that the ANRC as then constituted was unsustainable. Upon the recommendation of his committee, the Federal Government agreed to privatise the railways. Mr Smorgon was then appointed Chairman of the Federal Government's "Revitalising Rail" taskforce in 1999 by then Prime Minister John Howard.

Another unexpected opportunity was to be invited to be Deputy Chairman of the Australian Defence Reserves Support Council and later National Chair. He met many distinguished military officers and thoroughly enjoyed his involvement with the Defence Reserves.

Jack Smorgon AO has always had a deep involvement with the Jewish community, especially with the United Israel Appeal/Keren Hayesod, serving as Federal President of Australian UIA for six years until 2012 and Victorian Chairman for twelve years prior to 2006. In 2001, he joined the Jewish Agency's Board of Governors and has served ever since as Chair of the Partnerships and Activism Committee.

As a result of his work, the Jewish Agency has developed many important projects that help less fortunate Israelis, helping to provide a bright future for Israeli youth who would otherwise be at risk. These include "Youth Villages", a highly cost-effective boarding school setting for youth with severe emotional, behavioural and family problems; "Youth Futures", providing mentoring for at-risk children; "Project TEN", where young Jews from Israel and the Diaspora volunteer with vulnerable populations around the world and "Net@" which increases opportunities for youth living in Israel's peripheral communities, teaching computer skills which are useful both during their IDF service and then in providing plentiful opportunities in the workforce.

Judging by Jack Smorgon's rich and varied contribution to Australia and Israel, it appears that one indeed never knows what the future might hold.

Adam Schwab, Internet mogul, addresses Chabad of Melbourne CBD


From mergers and acquisitions lawyer to managing director of one of the fastest growing companies on the BRW list in just over ten years, Mount Scopus College alumnus Adam Schwab has quite a story to share. A very large lunchtime attendance came to hear that story on Tuesday 16 June at Chabad of Melbourne CBD – some old acquaintances and others just interested to find out how he achieved such success in such a short space of time.

The initial motivation for Adam Schwab and his old school friend Jeremy Same was simply doing something different, venturing out on their own to at least match their previous incomes at Freehills and the ANZ Bank respectively. Entrepreneurship, said Adam, was still a dirty word back in 2004 – something that has changed dramatically over the intervening years when today, many young people (and many of them Jewish young people) are looking to emulate his success.

Schwab and Same began with what Adam Schwab described as "high end backpacker apartments" – first one, then two, then ten – before realising that the low rentals characteristic of the mid-naughties could not last forever and that landlords would become reluctant to rent to them when rentals increased. They therefore went up market, moving from backpacker apartments to executive apartments that were smartly furnished and cleaned weekly. Their business, Living Corporate Apartments, reached $2M a year in turnover.

After coming to the realisation that in order to grow their income further, they would need a business that was scalable as well as sustainable, Schwab and Same came across the US-based online discount website Groupon and decided to duplicate it in Australia. Zoupon was born, offering multiple discount coupons to local businesses. Once they had found a creative way to build a customer list, the business took off. Zoupon later bought deals.com.au.

Their next and most significant change came when "almost by accident" they stumbled across the travel business. After battling with the challenge of local merchants not always providing the quality that they had promised, negatively effecting the website's reputation, they saw the relative merits of the travel business. Having started with bed and breakfast, they soon realised that many good hotels in places like Thailand and Vietnam had minimal opportunities to market themselves in Australia. Recognising that this was an untapped market, they moved their focus increasingly into travel – hotels, restaurants, bars, spas - with multiple websites, including Cudo and LuxuryEscapes. In the first quarter of 2015, their combined businesses had a turnover of over $200M.

So what was their secret? "Don't force an idea: let an idea come to you", be aware of your potential weaknesses, hire good people and perhaps most of all, just be in the right place at the right time.

Premier Joins Chabad for Lighting


Victorian Premier Daniel Andrews joined Chabad of Melbourne CBD for a Menorah lighting at Parliament House.

On Tuesday night, the first night celebrating the Jewish Festival of Chanukah, Victorian Premier Daniel Andrews joined Rabbi Chaim Herzog and Chabad of Melbourne CBD in the lighting of the Menorah and Chanukah festivities at Parliament House in Victoria.

Many dignitaries and Jewish community leaders attended the annual Chanukah celebration, including among them well known philanthropists Graham Smorgon and Joseph Gutnick, Victorian Opposition Leader Matthew Guy and the Member for Caulfield, David Southwick and his predecessor Helen Shardey, an avid supporter of Rabbi Herzog and Chabad of Melbourne CBD since its inception over 16 years ago.

Master of Ceremonies, Graham Smorgon introduced the Premiere of Victoria, Mr. Daniel Andrews. In his speech, the Premier acknowledged Rabbi Chaim Herzog and Chabad of Melbourne CBD and what "a very special honour" it was for him to be part of such a celebration, stating that "the Jewish faith gives life to some of the oldest and most powerful traditions in our civilization."

Victorian Opposition Leader Matthew Guy acknowledged that there had been "eight previous such (Chanukah) events organized by both Chabad of Melbourne CBD and the Parliament of Victoria including all sides of the political spectrum."

This year's event was hosted in conjunction with Caulfield Hebrew Congregation and Kew Hebrew Congregation and featured a special performance by renowned Cantor Dov Farkas and guest speaker Rabbi Ralph Genende. The evening also featured the Central Shul Choir led by Didi Levin.

Chabad of Melbourne CBD's Chanukah event in the Melbourne Parliament culminated with its signature cocktail party that was widely attended by the broader community.




Melbourne Dignitaries Enjoy Sukkah Luncheon


Chabad of Melbourne's Central Business District, under the leadership of Rabbi Chaim Herzog, hosted its annual gala luncheon in a beautiful Sukkah under the shade of some of Melbourne's most famous landmarks at Federation Square on Monday afternoon.

An array of local businessman and visitors were graced by the presence of leading Rabbanim and politicians, including Rabbi David Rubinfeld of Melbourne Hebrew Congregation, The Hon. Kevin Andrews MP, State Liberal MP David Southwick and State ALP candidate for Caulfield Josh Burns.

Rabbi Herzog welcomed the crowd in his warm and friendly manner, and tied in the message of Sukkos with the overall theme of connecting with G-d throughout the festive month of Tishrei. The Hon. Kevin Andrews MP (Federal Member for Menzies) honoured the guests with an address which reflected his warm appreciation for the Jewish community and a special message for the Chag. MP David Southwick (Member for Caulfield) warmed the guests in his personable manner and highlighted how the festival of Sukkos encourages religious freedom in light of the fragile security situation around the world.

State ALP candidate Josh Burns warmly addressed the crowd and showed his appreciation towards his constituents by delivering a message of appreciation for the past and hope for the future.

Finally, Rabbi David Rubinfeld regaled the guests with his unique blend of Torah true messages and sense of entertainment. Within a minute of addressing the crowd, he drew everybody into an inspring rendition of the famous "Shehecheyonu Vekimonu Vehigianu" Hebrew song and then continued by delivering a message of hope and encouraged everybody present to appreciate the special obligation and opportunity we have to bring up our children with true Jewish values.

Participants davened Mincha at the end of the luncheon, and much praise and appreciation could be heard from all those leaving at the end of the event.


Is your money really yours?


Is your money really yours? While a capitalist may answer 'yes' and a rabbi may answer, "it's entrusted to you by G-d to be used in accordance with G-d's Directives", the lawyer has another answer. Experienced barrister and community activist, John Searle presented a session on laws of probate and disputed wills. His answer is temporarily; your money is fully yours during your life. Afterwards, a judge has the option to override the deceased individual's wishes in the interest of 'fairness'. The judge can award extra to some, give less than the will calls for to others and add extra people as beneficiaries of the will.

John outlined time limits for applications, principles relevant to applications for an extension of time, the meaning of 'final distribution and 'delay without prejudice' and other topics. The lecture also touched on areas of particular Jewish concern and contrasts with Jewish law. Ably chaired by Rabbi Chaim Herzog, director of Chabad CBD and arranged by rabbi Dovid Leib Shmerling, attendees, both lawyers and lay people were grateful for the interesting lecture.

One comment which expressed the feelings of all of them was, "John's presentation was engaging, clear and relevant. Thank you."



Beth Din Conversion Clarifies its Position

It may be something in the air, but for whatever reason Melbourne has a significantly higher proportionate amount of converts to Judaism than almost anywhere else. The Melbourne Beth Din overseas and sets the standards for all Orthodox Jewish conversions in Melbourne.

The blogosphere and many a Shabbat table have much to say on the conversion process and often query it's length and difficulty. Why should they have to be more religious than the rest of us? She knows the best kneidalach recipe and can read a bit of Hebrew, he's pro-Israel and enjoys lighting the Chanukah Menorah; why isn't that enough?

In truth, the modern Beth din is far more stringent than the guidelines set by the Talmud and Code of Jewish law [Shulchan Aruch]. The Shulchan Aruch describes the conversion process as follows. A gentile arrives and seeks to convert. Rabbi: Why convert? Are you unaware of the persecution of Jews? Do you know that what was until now permissible enjoyment as a non-Jew will become prohibited as a Jew? Convert: I am aware, but nonetheless want to convert. The rabbi then discusses the basic Jewish principle of monotheism and prohibition on idolatry at length, skims through an overview of Jewish law and continues straight on with circumcision [for males] and immersion in a Mikva. Hence, the question seems justified even from a Halachic perspective. Why does the Beth din make it so hard?

Rabbi Glasman addressed this topic to a full room of professionals at a Chabad CBD luncheon. He argued that as most contemporary conversions are originally induced for marriage reasons or other benefits. While in previous eras, it was rare for a Jew and non-Jew to socialize intimately and very rare for a Jew and non-Jew to fall in love, today it is an everyday occurrence. The first component of conversion is a genuine desire to join in to the 'brit', the Covenant that G-d has with the Jewish people. A conversion for any other motive is Halachically questionable. Thus, today a more thorough process then bygone times is needed. A more intense process serves to both enhance the prospective convert's appreciation and demonstrate the applicant's commitment to Yiddishkeit. The Beth Din is not being extra strict in extending the process; they are being lenient in initially accepting most of today's applicants into the process. The audience savoured Rabbi Glasman's thought provoking and eloquent words while enjoying a catered bagel and sushi smorgasbord lunch. Following Mincha enlightened attendees returned to their offices with new found appreciation for the integrity of the conversion process.


Arnold Roth Speaks Out in Melbourne on Isreal

It was an Israel-committed group of several dozen who came to Chabad of Melbourne's CBD's luncheon with Arnold Roth. The topic was "Israel: How true to it's principles can the news reporting industry be in a war of rockets and tunnels?" Arnold's eloquent and informative presentation was accompanied by a tasty and beautifully presented lunch.

Arnold, who has addressed the UN and the European Parliament and has shared an Israeli perspective on leading T.V. & radio stations and newspapers around the globe, is the founder of the Malki Foundation. Established in memory of his daughter Malki, after her tragic murder in a Hamas massacre perpetrated in the heart of Jerusalem.

Arnold shared some insight into problems with your average international journalist reporting on Israel.

When Arnold and his colleagues ask university students studying journalism, "So, what have you learnt about 'Ethics and Journalism?' many are stumped. Others respond proudly, "We covered Plagiarism extensively."

"That's great, journalistic ethics to protect journalists," Arnold observes wryly. The ethics of honest and contextually accurate reporting appears to be a glaring gap in their curriculum.

And this is not just a minor oversight; inaccurate, inflammatory reporting can be lethal. Take the example of Muhammad al-Durrah, a Gazan boy. France 2- a government financed TV station- showed one minute of footage and said that the boy was killed by IDF fire. Many terrorists over the past 12 years have justified their killings in Israel, Iraq and France as revenge for al-Durrah's death. Problem: the raw footage records the 'dead boy' itching his forehead after his 'death'.

Journalists are expected by the public to report the truth. When they don't, their words can be deadly.

Arnold finished with a call to action. Don't wait till you see skewed articles and then write letters to the editor. Rather, explain Israel's narrative and defend it's actions to neighbours, acquaintances and most importantly to editors, producers, politicians and people of influence. Let them report ethically in the first instance.

Attendees left inspired and with thanks to Rabbi Chaim Herzog, Director of Chabad of Melbourne CBD, for arranging this special event.
---
Stropkover Rebbe At Chabad of Melbourne CBD


There was a buzz in the air at Chabad of Melbourne CBD this Tuesday: the Stropkover Rebbe would be addressing heimishe city professionals. Some eager attendees took off work or travelled from Caulfield to be present.

Rabbi Dovid Leib Shmerling introduced the Stropkover Rebbe, noting the long-standing close ties between Stropkov and Lubavitch over the last century and that the present Stropkover Rebbe is a graduate of the Chabad Yeshivah of Lod.

The Stropkover Rebbe's addressed a peculiarity in the Parsha. Rashi says that one should only be 'mochiach' immediately prior to his death. Isn't it sometimes a mitzvah to rebuke? The Stropkover answered that yes rebuke is sometimes a necessity; but 'mochiach' also means to prove. At the end of Moshe's life, with the benefit of hindsight , Moshe could demonstrate that the path of Hashem and Torah are the right path and the good path. And Moshe's words were not only addressed the generation of the Midbar. rather, Moshe was speaking to 'kol Yisroel' meaning all Jews of all generation, for a Tzadik's voice is eternal.

The Stropkover Rebbe also passionately discussed how lucky we are to have such a close loving relationship with Hashem, to the extent that we address Hashem in the second person, "baruch ata'" rather than the reverential third person.

Commenting on the situation in Eretz Yisorel, the Stropkover Rebbe encouraged the Lubavitcher Rebbe's Mezuza campaign and commented that we write 'Shin Daled Yud' on the visible side of the Mezuza. This stands for both Shomer Dalsos Yisroel, which alludes to Hashem's care for Bnei Yisroel and Shomea Divrei Hashem which alludes to Bnai Yisroel's dedication to Hashem.

Fascinated by a long article on the Stropkov- Lubavitch connection, the Stropkover Rebbe prolonged his visit to read much of the article and refused to leave without a copy of the five pages.

Attendees left inspired and with thanks to Rabbi Chaim Herzog the Shaliach for arranging this special event.


---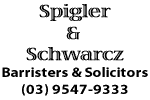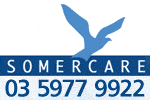 Spending Shabbos in Melbourne, Australia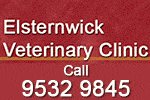 1300 360 644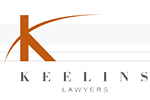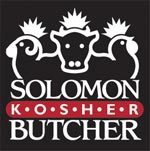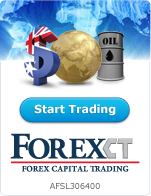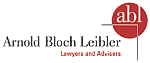 03 9229 9999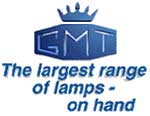 03 9819 1777



Walkaround Pty Ltd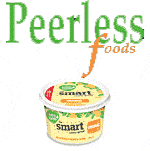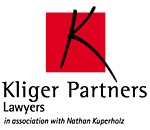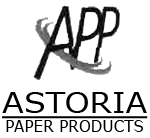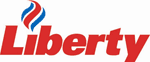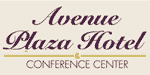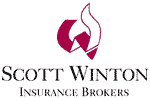 03 8598-9144